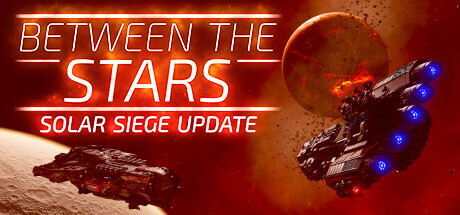 Beyond the familiar planets and constellations lies an endless expanse of stars and galaxies waiting to be discovered. And what better way to delve into this vast universe than with the sci-fi RPG game, Between the Stars.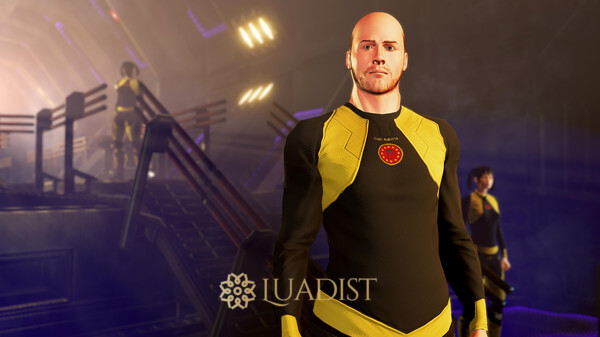 A Thrilling Space Adventure
Between the Stars is a single-player game that takes you on a thrilling space adventure. Developed by Isolated Games, the game combines elements of galactic exploration, space combat, and role-playing to offer an immersive and engaging experience.
The game is set in a distant future where humanity is on the brink of extinction due to a cataclysmic event. As the captain of a powerful spaceship, your mission is to gather a skilled crew, upgrade your ship, and explore the vastness of space to uncover the secrets that could save humanity.
Customize Your Ship and Crew
In Between the Stars, one of the key features is the ability to customize your ship and crew. As you progress through the game, you can add new modules, weapons, and equipment to your ship to improve its capabilities. You can also recruit new crew members with unique skills and abilities to join your team.
Each crew member has their own personal story and background, adding depth to the game. You can interact with them and make choices that will affect your relationship with them, and ultimately impact the outcome of the game.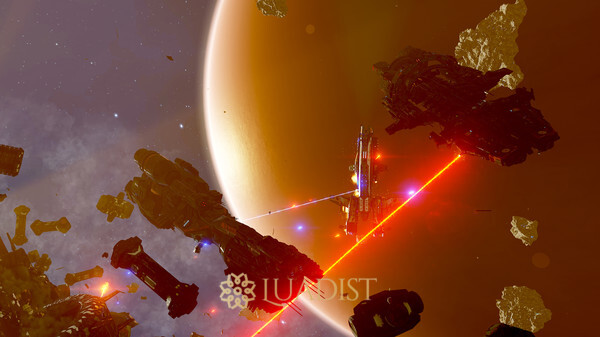 Explore the Uncharted Regions of Space
One of the most exciting aspects of Between the Stars is the exploration of uncharted regions of space. You can visit different star systems, encounter various alien species, and discover hidden secrets and treasures. The game also features random events and encounters, making each playthrough a unique experience.
As you explore, you will also encounter hostile enemies, including space pirates and other alien races. You can engage in epic space battles, using your ship's weapons and your crew's special abilities to defeat your enemies.
Immersive Graphics and Soundtrack
Between the Stars boasts stunning graphics that bring the vastness of space to life. The attention to detail in the design of ships, planets, and environments is impressive. The game also features a dynamic soundtrack that enhances the overall immersive experience.
Get Your Hands on Between the Stars
Between the Stars is available on Steam for PC and is compatible with Windows, Mac, and Linux. The game is constantly updated by the developers, with new content and improvements being added regularly.
"Between the Stars is a game that we have been developing with love and passion for six years, with the aim of creating something that players can fully immerse themselves in." – Isolated Games
If you are a fan of sci-fi, space exploration, and RPG games, then Between the Stars is a must-try. Get your hands on this exciting game and embark on an unforgettable journey through the vastness of space.
In Conclusion
Between the Stars is a captivating game that offers a unique blend of exploration, combat, and role-playing. With its customizable ships and crew, immersive graphics and soundtrack, and endless possibilities for exploration, this game is a must-have for any sci-fi gaming enthusiast.
So gear up, captain, and get ready to embark on an epic space adventure with Between the Stars.
Developer: Isolated Games
Release Date: May 28, 2019
Platform: PC (Windows, Mac, Linux)
Genre: Sci-Fi RPG
Price: $24.99
System Requirements
Minimum:
Requires a 64-bit processor and operating system

OS: Win 7 SP1, Win 8.1 (64-bit Operating System Required)

Processor: Intel Core i3-4330 @ 3.50GHz / AMD FX-4330

Memory: 8 GB RAM

Graphics: GeForce GTX 660 Ti / Radeon R9 270X

DirectX: Version 10

Storage: 5 GB available space
Recommended:
Requires a 64-bit processor and operating system

OS: Windows 10 64bit

Processor: Intel Core i5-2500K @ 3.30GHz / AMD FX-6300 Six-Core

Memory: 16 GB RAM

Graphics: GeForce GTX 1060 / Radeon RX 470

DirectX: Version 10

Storage: 5 GB available space
How to Download
Click on the "Download" button given above.
A pop-up window will appear with the game file.
Click on the "Save" button to download the game file.
Once the download is complete, click on the downloaded file to open it.
A setup wizard will appear on the screen.
Follow the instructions on the setup wizard and select the desired destination folder for the game installation.
Wait for the installation process to complete.
Once the installation is finished, click on the "Finish" button to close the setup wizard.
The game is now installed and can be accessed through the game launcher or by clicking on the game icon on the desktop.
Enjoy playing "Between the Stars"!