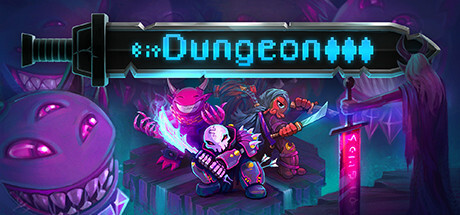 Bit Dungeon III is the latest installment in the Bit Dungeon game series, developed by KintoGames. It is an action-packed, rogue-like RPG set in a pixelated fantasy world filled with monsters, treasures, and mysteries waiting to be uncovered. With its retro-style graphics and addictive gameplay, Bit Dungeon III has captured the hearts of gamers and has become a popular title on various platforms including Steam and mobile devices.
The Gameplay Experience
The game begins with the player controlling a warrior who has been captured by a powerful sorcerer. As the warrior, your mission is to navigate through the sorcerer's dungeons, defeat bosses, and eventually escape. You will encounter various enemies such as skeletons, demons, and other creatures that will try to stop you from completing your quest.
The dungeons are randomly generated, which means every playthrough will be different. This adds an element of surprise and excitement as you never know what challenges lie ahead. Along the way, you will find chests containing treasures, weapons, and potions to aid you in your journey. You can also collect gold from fallen enemies to purchase upgrades and unlock new abilities.
The combat system is straightforward, yet engaging. You can use your sword to attack enemies and dodge their attacks, or you can use your magic abilities to unleash powerful spells. As you progress, you will unlock new spells and abilities that can be further upgraded, giving you more options to defeat your enemies.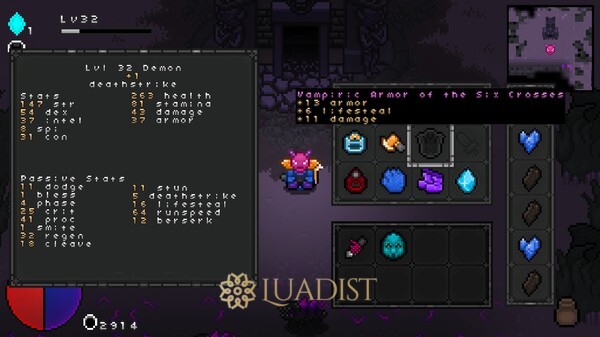 A Captivating Adventure
Bit Dungeon III is not just about fighting monsters and finding treasures – it also has a compelling storyline that unfolds as you progress through the game. The sorcerer who has captured you has a dark past, and by exploring the dungeons, you will uncover the truth behind his actions and the secrets of the Bit Dungeon world.
The game also features multiple endings, depending on the choices you make throughout your journey. This adds replay value as you can always go back and try to uncover all the different endings.
Community and Updates
The Bit Dungeon III community is a vibrant and active one. The developers regularly engage with players, listen to their feedback, and release updates to improve the game. New levels, enemies, and weapons are continuously being added, keeping the game fresh and exciting.
The game also supports online co-op, making it enjoyable to play with friends. You can team up and explore the dungeons together, combining your skills to defeat powerful bosses and overcome challenges.
Final Thoughts
Bit Dungeon III offers a unique gaming experience that combines retro-style graphics, exciting gameplay, and a captivating storyline. It is a game that will keep you hooked for hours, as you battle your way through the dungeons and uncover the secrets of the sorcerer. With its regular updates and a dedicated community, Bit Dungeon III is a must-try for any RPG fan.
If you're ready to embark on an epic adventure in a retro-fantasy world, then Bit Dungeon III is the game for you. Download it now and experience the thrill of exploring dungeons and defeating powerful enemies.
System Requirements
Minimum:
OS: 10, 8, 7

Processor: 2GHz

Memory: Memory: 1 GB RAM MB RAM

Storage: 100 MB available space
How to Download
Click on the direct "Download" button link provided above.
A pop-up window or a new tab will appear.
Wait for the download process to begin automatically or click on the "Download" button in the new window/tab.
Once the download is complete, locate the downloaded file on your computer.
Double-click on the downloaded file to launch the installation process.
Follow the on-screen instructions to complete the installation.
Choose the desired installation location and click "Next".
Read and accept the terms and conditions of the game.
Click "Install" to begin the installation process.
Wait for the installation to complete.
Once the installation is done, click on "Finish" to exit the installation wizard.
The game is now successfully downloaded and installed on your computer.