| | |
| --- | --- |
| Title | Capitalism 2 |
| Developer(s) | Enlight Software Limited |
| Publisher(s) | Enlight Software Limited , Retroism |
| Release Date | Aug 1, 2017 |
| Size | 206.25 MB |
| Genre | PC > Indie, Simulation, Strategy |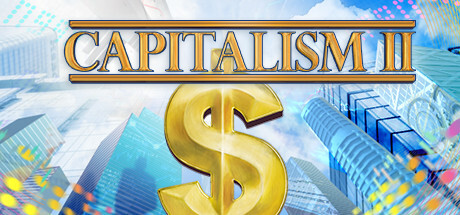 If you have always been fascinated by the concept of business and economics, then the Capitalism 2 game is perfect for you. This simulation game allows players to experience what it takes to run a successful business and become a master capitalist.
What is Capitalism 2?
Capitalism 2 is the sequel to the popular 1995 game Capitalism developed by Enlight Software. It is a business simulation game that gives players the opportunity to create and manage their own virtual empire. The game provides a realistic and in-depth simulation of the corporate world, with players having to make strategic decisions to make their businesses thrive.
Gameplay
The game starts with players choosing a city to establish their business. They then start with a small amount of capital and have to build their empire from scratch by purchasing businesses, setting prices, managing resources, and expanding into different markets. The ultimate goal is to become the richest and most successful player in the game.
Players must also deal with various challenges such as economic fluctuations, competition, and market trends. They have to make tough decisions and adapt to changing situations to keep their business afloat and profitable.
Features
The game offers a variety of features that make it an engaging and immersive experience for players:
Realistic Economy: The game uses real-world economic principles and data to simulate a dynamic and ever-changing market. This makes it a great tool for players to understand the complexities and challenges of running a business in a competitive environment.
In-depth Management: Players have complete control over every aspect of their business, from setting prices and managing resources to hiring and firing employees. This allows for a strategic and hands-on approach to running a successful business.
Detailed Scenario Editor: The game comes with a scenario editor that allows players to create custom scenarios and challenges for themselves and others to play. This adds to the game's replay value and keeps it fresh and exciting.
Multiplayer: Players can compete against each other in the game's multiplayer mode, where they can form alliances or engage in cutthroat competition to become the top tycoon.
Reception
Capitalism 2 has received positive reviews from critics and players alike. It has been praised for its realistic and challenging gameplay, as well as its in-depth economic simulation. The game has been a hit among business and economics students, who use it as a learning tool to understand different business models and strategies.
"Capitalism 2 is a masterpiece of simulation gaming." – PC Gamer
"As a business sim, Capitalism 2 is enlightening and engrossing." – GameSpot
Conclusion
Capitalism 2 is an excellent game for anyone who has an interest in business and economics. Its realistic simulation and in-depth gameplay make it a must-play for aspiring entrepreneurs and seasoned businessmen alike. So, why not give it a try and see if you have what it takes to become a master capitalist in the virtual world?
System Requirements
Minimum:
OS: Windows 98 / ME / 2000 / XP / Vista / 7 / 8 / 10

Processor: 1GHz Processor

Memory: 512 MB RAM

Graphics: 100% DirectX compatible graphics

DirectX: Version 9.0c

Storage: 200 MB available space

Sound Card: 100% DirectX compatible card or onboard sound
Recommended:
OS: Windows 98 / ME / 2000 / XP / Vista / 7 / 8 / 10

Processor: 2GHz Processor

Memory: 1 GB RAM

Graphics: 100% DirectX compatible graphics

DirectX: Version 9.0c

Storage: 300 MB available space

Sound Card: 100% DirectX compatible card or onboard sound
How to Download
Click on the Download button link given above.
The download will begin automatically. Wait for the download to complete.
Once the download is complete, locate the downloaded file in your computer's Downloads folder.
Double-click on the downloaded file to start the installation process.
Follow the instructions on the setup wizard to proceed with the installation. Click on Next or Continue button to proceed.
Read and accept the End User License Agreement (EULA) to continue with the installation.
Select the installation location for the game or leave it as the default and click on Next to continue.
The installation process will begin and may take a few minutes to complete.
Once the installation is complete, click on the Finish button to exit the setup wizard.
The Capitalism 2 game is now installed on your computer. You can find the game in your list of installed programs or by searching for it in the Start menu.