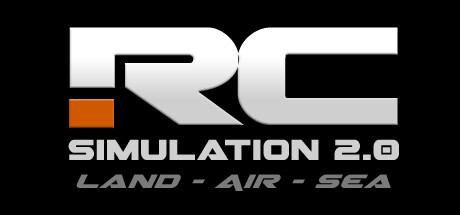 Are you a fan of remote control (RC) toys? Do you love the adrenaline rush of high-speed racing? Then we have the perfect game for you – RC Simulation 2.0. This game offers a realistic and immersive experience of RC racing, allowing you to build and race your very own radio-controlled cars. So buckle up and get ready for an exciting ride!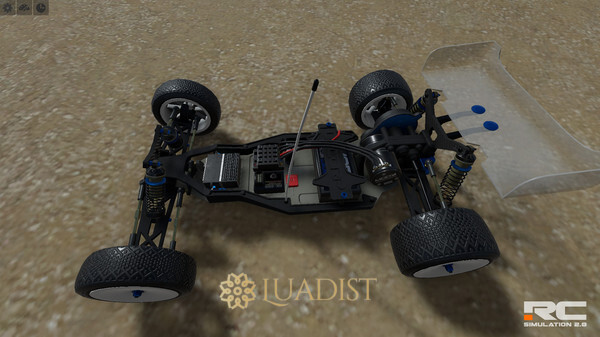 What is RC Simulation 2.0 Game?
RC Simulation 2.0 is a racing simulation game developed by The Binary Mill for PC and mobile devices. It is the ultimate virtual RC racing experience that allows players to design, build, and race their own RC cars on various terrains and tracks.
The game offers a wide range of RC cars to choose from, including off-road trucks, on-road cars, and even monster trucks. Each car can be customized with different paint schemes, parts, and accessories, giving players the freedom to create their dream RC racing machine.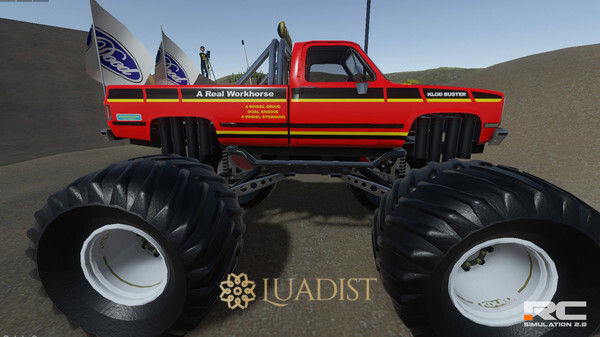 Realistic Physics and Controls
One of the highlights of RC Simulation 2.0 is its realistic physics and controls. The game accurately replicates the driving mechanics of RC cars, making it feel like you are controlling a real-life vehicle. The cars behave differently depending on the terrain and surface, adding an extra layer of challenge to the gameplay.
The controls are designed to be intuitive and easy to use, allowing players of all ages to enjoy the game. You can choose to control the car using your keyboard, gamepad, or even your smartphone's gyroscope, giving you a variety of options to find the most comfortable control scheme for you.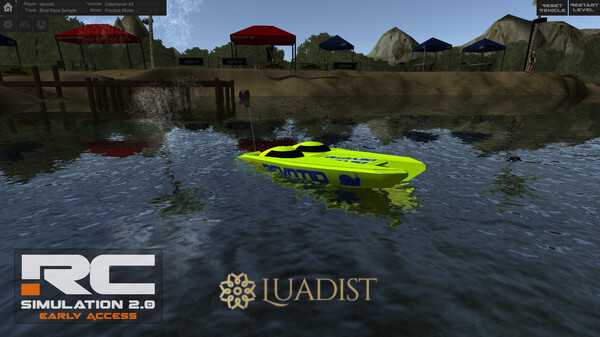 Various Modes and Challenges
RC Simulation 2.0 offers several game modes to keep you entertained. The Career mode lets you progress through different levels and challenges, earning money to upgrade your car and unlock new parts. The Free Roam mode allows you to explore the game's open world, where you can practice your driving skills and discover hidden secrets.
The game also features online multiplayer, where you can race against other players from around the world in real-time. Compete in different races, challenges, and events to climb up the global leaderboard and become an RC racing champion.
Stunning Graphics and Sound
RC Simulation 2.0 boasts stunning 3D graphics that bring the RC cars and tracks to life. The attention to detail is impressive, with realistic car models, environments, and particle effects. The game also features a day-night cycle and weather effects, adding to the overall immersion.
The game's sound effects and soundtrack further enhance the racing experience, with realistic engine noises and background music to keep you pumped up during the races.
Available on PC and Mobile
RC Simulation 2.0 is available on both PC and mobile devices, making it accessible to a wider audience. The PC version offers more detailed graphics and advanced settings, while the mobile version is perfect for on-the-go gaming.
Final Thoughts
If you have a passion for RC racing or are looking for a fun and challenging racing game, RC Simulation 2.0 is a must-try. With its realistic physics, customizable cars, various game modes, and stunning graphics, it provides an immersive and entertaining experience for RC enthusiasts and gamers alike. So what are you waiting for? Get behind the virtual wheel and start your RC racing journey today!
System Requirements
Minimum:
OS: Windows 7

Processor: Intel Quad Core 2.4 Ghz

Memory: 8 GB RAM

Graphics: GTX 960M / Radeon HD 7xxx, 1024+ MB video card memory

DirectX: Version 10

Network: Broadband Internet connection

Storage: 2 GB available space

Additional Notes: Any Windows Controller or Keyboard supported
How to Download
Open the direct "Download" link provided above.
Wait for the download to finish.
Once the download is complete, locate the downloaded file.
Double-click on the downloaded file to begin the installation process.
Follow the on-screen instructions to complete the installation.
Once the installation is complete, the game will be ready to launch.
Click on the game icon to start playing.