| | |
| --- | --- |
| Title | Sheltered |
| Developer(s) | Unicube, Team 17 Digital Ltd |
| Publisher(s) | Team17 Digital Ltd |
| Release Date | Mar 15, 2016 |
| Size | 400.49 MB |
| Genre | PC > Indie, RPG, Strategy |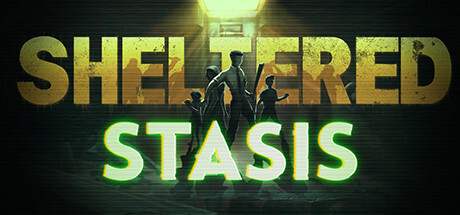 In Sheltered, players must navigate a desolate landscape and make the tough decisions required to keep their family alive in a post-apocalyptic world. Developed by Unicube and Team17, this survival strategy game combines resource management, exploration, and moral choices to create a challenging and engaging gameplay experience.
Storyline
The game begins with a catastrophic event that has devastated the world. As the leader of a family of four, players must guide their characters to a hidden fallout shelter and prepare for the harsh reality of life underground. As the days pass, players must manage their resources and send characters on expeditions to scavenge for supplies and expand their shelter. However, they must also face moral dilemmas and make tough decisions that will have consequences for their family and the outside world.
Gameplay
The gameplay in Sheltered is a careful balancing act. Players must ensure the survival of their family by managing four basic resources: food, water, air, and power. These resources can be depleted by everyday activities such as cooking, showering, and even just breathing. Players must also build and maintain different facilities in their shelter, such as water filters, generators, and recycling machines.
In addition to managing resources, players must also send their family members on expeditions to the surface to find supplies, equipment, and new survivors. These expeditions are fraught with danger, as players must navigate through hazardous environments, scavenge for supplies, and defend against attackers. Each expedition has a limited amount of time, so players must plan carefully and prioritize what they need to find before returning to the shelter.
One of the key elements of gameplay in Sheltered is the moral choices that players must make. These choices can have lasting consequences and will affect the mental state of characters. For example, players may encounter a group of survivors in need and must decide whether to invite them into the shelter or turn them away. These decisions will affect the harmony of the shelter and may lead to conflicts between family members.
Graphics and Sound
"The game's pixel art graphics add to the post-apocalyptic atmosphere and the soundtrack effectively conveys the feeling of isolation and despair in the shelter." – IGN
The graphics in Sheltered are simple yet effective. The pixel art style adds to the game's post-apocalyptic atmosphere and effectively conveys the feeling of isolation and despair in the shelter. The characters are well-designed and their emotions are reflected in their animations. The soundtrack is also well-done, with a haunting and ambient score that adds to the overall atmosphere of the game.
Conclusion
With its challenging gameplay, tough moral choices, and post-apocalyptic setting, Sheltered offers a unique and engaging survival experience. The game's combination of resource management, exploration, and decision-making makes for a well-rounded and addictive gameplay experience. So if you're a fan of post-apocalyptic games and enjoy strategy and simulation games, then Sheltered is definitely worth a try.
Have you played Sheltered before? Share your thoughts and experiences in the comments below!
System Requirements
Minimum:
OS: Windows XP

Processor: Dual Core CPU

Memory: 1 GB RAM

Graphics: GeForce 7800, AMD HD 4600, Intel HD Graphics 3000 or above

DirectX: Version 9.0

Storage: 600 MB available space

Sound Card: Windows Compatible Card

Additional Notes: Note: In some instances, systems may require model specific drivers. If your system manufacturers no longer support hardware under this category, it may not be possible to run this title. Should this be the case, we are unable to assist you and recommend that you pursue support from your respective system manufacturer.
How to Download
Click on the direct "Download" button link given above. This will open a new tab or window in your browser.
On the new tab or window, wait for the download to begin automatically. If it does not start automatically, click on the "Download" button or link on the page.
A pop-up or prompt may appear asking you to choose a location to save the file. Select an appropriate location on your computer where you want to save the game file.
Once the download is complete, navigate to the location where you saved the file. The file will be in a compressed or zip format, so you will need to extract it first.
Right-click on the file and select "Extract" or "Extract All", depending on your operating system. This will create a new folder with the extracted game files.
Open the extracted folder and locate the game's setup or installation file. It may be named "setup.exe" or "installation.exe".
Double-click on the setup file to begin the installation process.
Follow the on-screen instructions to complete the installation. Make sure to read and agree to any terms and conditions that may appear.
Once the installation is complete, you can launch the game from your computer's Start menu or desktop shortcut.
Enjoy playing Sheltered game!