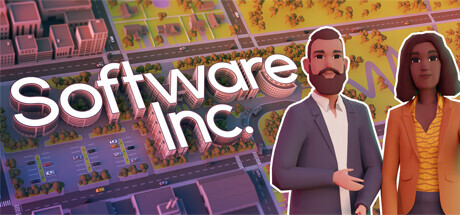 Software Inc. is a business simulation game developed by indie developer Coredumping. It was released in 2015 and quickly gained popularity among gamers due to its addictive gameplay and challenging management aspects. In this game, players are in charge of creating and managing their own software company, from hiring employees to developing and releasing new products. With its realistic approach to running a business, Software Inc. offers a unique and immersive gaming experience.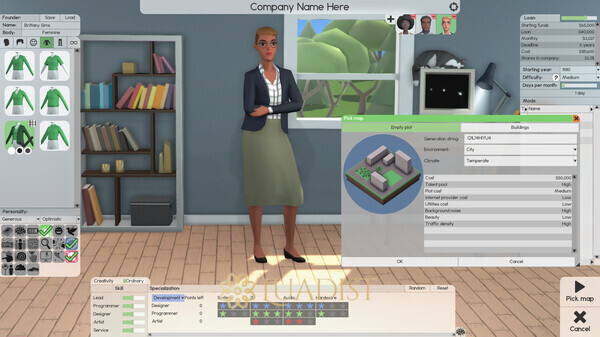 Gameplay and Features
The goal of Software Inc. is to build a successful software company from scratch. Players start by choosing a location for their company and setting up their office. They can then hire employees with different skills and assign them to various departments such as programming, marketing, and support. Each employee has their own attributes and personalities, which can affect their performance and interactions with other employees.
One of the main features of the game is the ability to design and develop software products. Players can create custom software by choosing its type, platform, and features. They must also manage the development process, including assigning tasks to employees, setting deadlines, and dealing with unexpected issues, such as bugs and employee conflicts.
Apart from developing software, players also need to manage their company's finances, including setting prices for their products, managing employee salaries, and investing in research and development. Balancing all these aspects is crucial for the success of the company.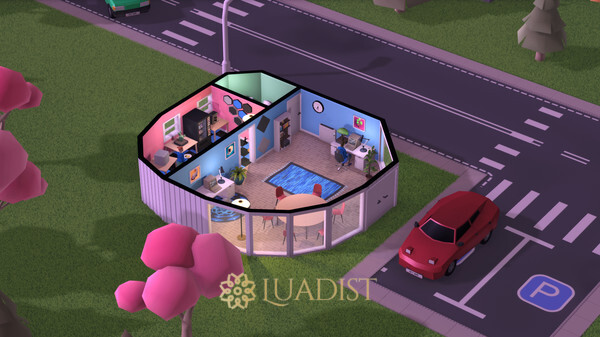 Challenges and Strategy
As in any business, players will face challenges and obstacles in Software Inc. From managing employees' morale and productivity to dealing with market trends and competition, players must make strategic decisions to keep their company afloat. They must adapt to changes and make tough choices to stay ahead of the game.
The game also offers a sandbox mode where players can set their own goals, such as becoming the most successful company or dominating a specific market. This mode allows for more creative gameplay and experimentation without the pressure of meeting certain objectives.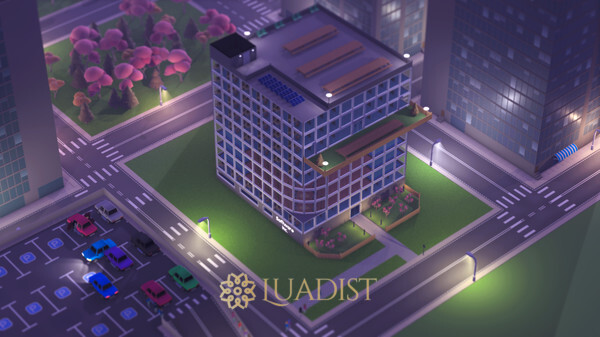 Graphics and Sound
The game's graphics may not be the most impressive, but they serve their purpose well. The user interface is clean and easy to navigate, and the overall design has a minimalistic and modern feel. The background music and sound effects add to the immersive experience, but they can also be turned off if desired.
Community and Mods
One of the best aspects of Software Inc. is its active and passionate community. There are various forums and online communities where players can share tips, tricks, and mods. Mods are user-created content that can enhance the gaming experience by adding new features and customizations. Some popular mods include new software types, employee skills, and building designs. The game also has a built-in Steam Workshop support, making it easy for players to access and install mods.
Final Thoughts
Software Inc. is a unique and engaging game that offers a realistic and challenging simulation of running a software company. With its strategic gameplay, sandbox mode, and active community, it has something to offer for both casual and hardcore gamers. The game may have some room for improvement, but overall, it is a well-crafted and enjoyable experience for anyone interested in business or management games.
If you're looking for a game that will keep you occupied for hours and test your business skills, give Software Inc. a try. It is available on Steam for PC, Mac, and Linux.
"Software Inc. is the perfect game for anyone who has ever dreamed of running their own software company. It's challenging, addictive, and offers endless possibilities for customization and strategy." – Player review
System Requirements
Minimum:
OS: Windows 7+

Processor: 3 GHz, 4 cores

Memory: 2 GB RAM

Graphics: 512 MB dedicated video RAM, Shader Model 4.0

DirectX: Version 11

Storage: 1 GB available space

Additional Notes: Laptops with power saving graphic processors might need to be configured for Software Inc.
How to Download
Click on the "Download" button given above to open a new window.
Once the new window opens, you will see the option to save the file. Click on "Save File."
After the download is complete, navigate to your downloads folder.
Locate the downloaded file "Software Inc. game" and double-click on it to begin the installation process.
A pop-up window may appear asking for permission to make changes to your device. Click "Yes" or "Allow" to proceed.
The installation wizard will now open. Follow the instructions provided on the screen to complete the installation process.
Once the installation is complete, you can launch the game by either double-clicking on the desktop icon or searching for "Software Inc. game" in the start menu.
The game is now ready to be played and you can start building your own software company.