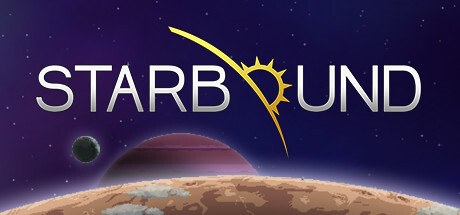 Starbound is a popular sandbox video game developed by Chucklefish and released in 2016. It combines elements of exploration, crafting, and adventure in a procedurally generated universe filled with endless possibilities. In this article, we will take a closer look at what makes Starbound such a beloved game by many players all around the world.
Unlimited Planets to Explore
The main attraction of Starbound lies in its vast and diverse universe. There are billions of procedurally generated planets to explore, each with its own unique environments, creatures, and challenges. Whether you prefer icy tundras, lush forests, or fiery volcanoes, there's always a new and exciting world waiting for you.
The game also features a multilayered system, with planets having different types of biomes and varying difficulty levels. As you progress through the game, you'll encounter dangerous creatures, ancient ruins to explore, and valuable resources to gather. With such a diverse universe, every journey in Starbound is an adventure of its own.
Be the Captain of Your Own Spaceship
In Starbound, you play as a space traveler who has just escaped a dying planet, leaving everything behind. You'll start with a basic spaceship, which you can gradually upgrade and customize as you progress in the game. Your spaceship is not only your mode of transportation, but it also serves as your base of operations.
You can install useful facilities on your spaceship, such as a crafting station, a storage area, or a teleporter. With these facilities, you can craft new items, store your resources, and quickly travel between different planets. You can also hire NPC crew members to help you with various tasks, such as farming, cooking, or combat.
A Never-Ending Cycle of Crafting and Building
As you explore the universe and gather resources, you'll unlock more crafting recipes to create various items. These items range from weapons and tools to furniture and decorations for your spaceship and bases. The crafting system in Starbound is intuitive and straightforward, allowing you to easily combine different resources to create new and more powerful items.
The building aspect of Starbound is also impressive. With a vast variety of blocks and furniture items to choose from, you can let your imagination run wild and create unique structures and bases. You can also upload your creations to the Steam Workshop to share with other players or use other players' creations in your game.
A Rich and Engaging Storyline
Aside from the endless possibilities in exploration, crafting, and building, Starbound also offers a rich and engaging storyline. You'll discover notes and clues scattered around the universe, giving you insights into the lore and history of the game. You'll also encounter different NPC races, each with their own unique stories and quests to complete.
As you progress in the game and complete story missions, you'll unlock more advanced technologies and access to new areas of the universe. The game's final goal is to defeat the main antagonist and free the universe from his reign. However, even after completing the main storyline, there's always more to explore and do in Starbound.
In Starbound, there's no shortage of possibilities, and each player's experience is unique. Whether you prefer to explore, craft, build, or follow the storyline, you'll find something to enjoy in this vast and beautiful universe.
Conclusion
In conclusion, Starbound is an excellent game for players who love exploration, crafting, and building in a vibrant and ever-changing universe. With its intuitive gameplay, engaging storyline, and endless possibilities, it's no surprise that it has gained a loyal community of players. So, what are you waiting for? Strap on your spacesuit and set off on an adventure in the vast universe of Starbound!
System Requirements
Minimum:
OS: Windows XP or later

Processor: Core 2 Duo

Memory: 2 GB RAM

Graphics: 256 MB graphics memory and directx 9.0c compatible gpu

DirectX: Version 9.0c

Network: Broadband Internet connection

Storage: 3 GB available space
Recommended:
OS: Windows XP or later

Processor: Core i3

Memory: 4 GB RAM

Graphics: Discrete GPU capable of directx 9.0c

DirectX: Version 9.0c

Network: Broadband Internet connection

Storage: 4 GB available space
How to Download
Right click on the "Download" button link given above.
Select "Save link as" or "Save target as" (depending on your browser) to start the download process.
Choose a location on your computer where you want to save the game file and click "Save".
Once the download is complete, navigate to the location where you saved the game file.
Double click on the game file to start the installation process.
Follow the on-screen instructions to complete the installation.
Once the installation is finished, launch the game by clicking on the desktop shortcut or by searching for "Starbound" in the start menu.
The game will now open and you can start playing.