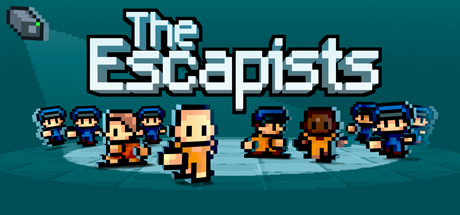 Are you ready for the ultimate prison escape challenge? Look no further than The Escapists, a strategy and simulation game that lets players take on the role of a prisoner trying to break out of jail. Developed by Mouldy Toof Studios and published by Team17, this game will put your cleverness and problem-solving skills to the test.
Gameplay
The Escapists is a top-down view game where players control a prisoner navigating through a series of correctional facilities. Each in-game day consists of a strict routine, including roll call, meals, work, and free time. It's up to the player to decide how they want to spend their time and what tasks they should prioritize in order to plan an escape.
Players must manage their prisoner's stats, such as health, energy, and intellect, to ensure they are fit enough to carry out their escape plan. These stats are increased through various activities, such as exercising, studying, or even stealing from other inmates. Keeping a low profile and avoiding suspicion from guards is crucial for any successful escape attempt.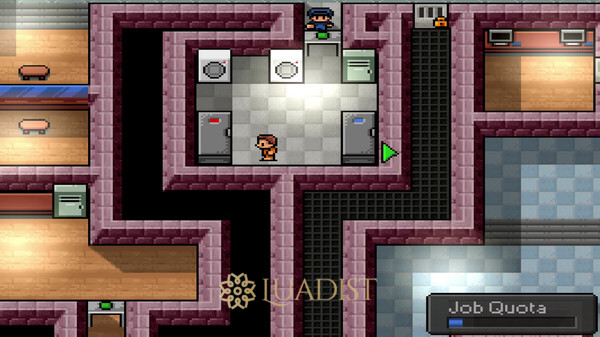 Escape Options
The Escapists offers players a variety of options to break out of prison. It's up to you to be creative and decide on the best approach. You can choose to dig tunnels, crawl through vents, steal a guard's uniform, or simply overpower the guards and escape through brute force.
Each prison presents a different level of difficulty, and some may require multiple escape attempts before finally succeeding. With six different prisons to escape from, the game offers plenty of challenges and keeps players engaged and motivated.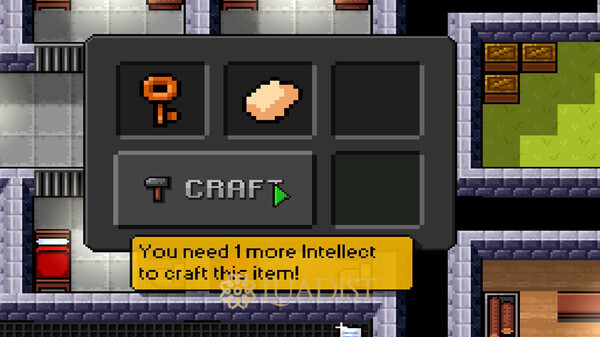 Multiplayer Mode
The Escapists also features a multiplayer mode that allows players to team up and plan escapes with their friends. This adds a new level of excitement to the game as players must strategize and coordinate their efforts to successfully break out together.
Players can also create their own prisons and share them with others through the game's Steam Workshop feature, making the gameplay experience even more diverse and dynamic.
Graphics and Sound
The Escapists boasts a retro-pixel art style that adds charm to the gameplay. The graphics may seem simple, but they are effective in conveying the prison atmosphere and setting. The game also has a catchy soundtrack that adds to the overall immersive experience.
Available Platforms
The Escapists is available on multiple platforms, including Windows, PlayStation 4, Xbox One, and Nintendo Switch. Its compatibility with most devices makes it easily accessible for players.
Conclusion
The Escapists is a challenging game that requires patience, planning, and skill to execute a successful escape. With its unique gameplay, multiple escape options, and multiplayer mode, it offers endless hours of entertainment for players of all ages. So why wait? Take on the ultimate challenge and see if you have what it takes to escape the prison walls in The Escapists.
"With an undeniably serious central premise juxtaposed against an enjoyable and lively visual style, The Escapists offers an experience that will keep you firmly enthralled for some time to come." – Eurogamer
System Requirements
Minimum:
OS: Windows XP

Processor: Dual Core CPU 2.4 gHz

Memory: 2 GB RAM

Graphics: Intel HD Graphics 4000, Nvidia GeForce 8000, ATI Radeon HD 4800 Series

Storage: 2 GB available space

Sound Card: Windows Compatible Card

Additional Notes: We recommend updating your PC's hardware drivers before playing. If your PC is no longer supported by your manufacturer and your hardware drivers are very old, you may experience difficulty running the game. Please check with your PC manufacturer for more details.
How to Download
1. Click on the "Download" button link given above. 2. A pop-up window will appear asking you to save the game file. 3. Choose a location on your computer where you want to save the file. 4. The download will begin. Wait for it to complete. 5. Once the download is finished, locate the downloaded file on your computer. 6. The downloaded file will be in a zipped format. Right-click on the file and select "Extract" or "Extract Here" depending on your computer's operating system. 7. Wait for the extraction process to complete. 8. Once the file is extracted, open the folder where it was extracted. 9. Look for the "Setup" or "Install" file and double-click on it to begin the installation process. 10. Follow the on-screen instructions to complete the installation. 11. Once the installation is finished, open the game and start playing.