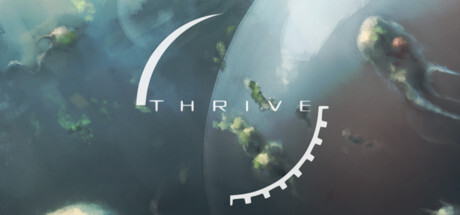 The world of gaming is constantly evolving, with new and exciting releases hitting the market every day. However, there is one game that stands out from the rest – Thrive Game. This unique and immersive simulation game allows players to take on the role of a single-celled organism and guide it through the process of evolution.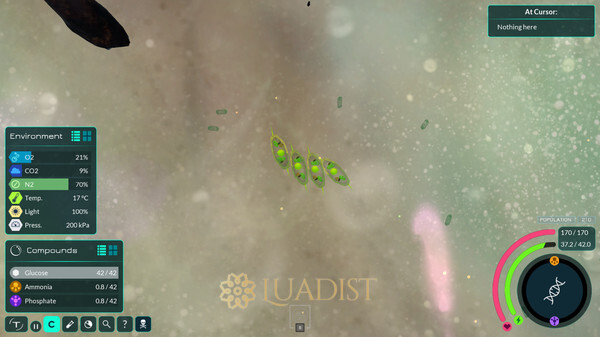 How Thrive Game Works
Thrive Game is a free and open-source game developed by Revolutionary Games. It follows the principles of evolution and natural selection, allowing players to create and evolve their own unique species. The game is divided into seven stages, each representing a different era in the history of life on Earth.
In the first stage, players control a tiny microbe in the primordial soup, searching for food and avoiding predators. As the game progresses, players can customize their organism's appearance, behaviors, and abilities to adapt to their environment and increase their chances of survival.
In later stages, players can unlock new features such as nerves, muscles, and organs, as well as access to a variety of different environments. The ultimate goal is to reach the final stage, where players can explore and colonize distant planets.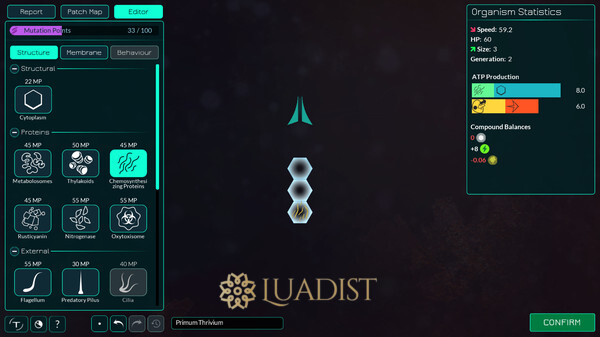 Realistic Simulation
One of the most impressive aspects of Thrive Game is its attention to detail and scientific accuracy. The game's developers have consulted with experts in biology and evolution to ensure that the game follows real-world principles. This makes the gameplay both entertaining and educational, as players can learn about the intricacies of evolution while playing.
The game also features realistic physics and fluid dynamics, creating a truly immersive experience. Whether it's swimming through the ocean or flying through the air, every action and movement feels natural and lifelike.
Community-Driven Development
Thrive Game is a unique game in that it is developed entirely by a community of volunteers. This means that anyone can contribute their skills and ideas to the game, making it a collaborative project. The community is welcoming and supportive, making it a great opportunity for gamers to connect with others who share their passion for science and gaming.
The developers also frequently release updates and new versions of the game based on feedback from the community. This ensures that the game is constantly improving and evolving, just like the organisms within it.
The Future of Thrive Game
Thrive Game is still in its early stages, but it already shows immense potential. The community is working hard to add new features, creatures, and environments to the game, making it more immersive than ever. The team also has plans to add multiplayer and modding support, allowing players to compete or collaborate with others and customize their gaming experience.
"Thrive Game is not just a game; it's a platform for us to explore and understand the natural world in a new and exciting way. With its community-driven development, the possibilities for the game are endless." – The Thrive Game Team
Experience the Thrill of Evolution
If you're a fan of simulation or strategy games, Thrive Game is a must-try. It offers a unique and engaging experience that will keep you entertained for hours on end. Join the community and start your journey of evolution today!
For more information and to download the game, visit the Thrive Game official website.
Have you played Thrive Game? Share your thoughts and experiences in the comments below!
System Requirements
Minimum:
Requires a 64-bit processor and operating system

OS: Windows 7

Processor: AMD Ryzen 3 3300U

Memory: 4 GB RAM

Graphics: Intel HD Graphics 530

Storage: 1 GB available space

Additional Notes: OpenGL ES 2.0 capable GPU and drivers required
Recommended:
Requires a 64-bit processor and operating system

OS: Windows 10

Processor: AMD Ryzen 5 2600X or Intel equivalent

Memory: 8 GB RAM

Graphics: GeForce GTX 970 or AMD equivalent

Storage: 5 GB available space

Additional Notes: OpenGL ES 3.0 capable GPU and drivers recommended
How to Download
Click on the green "Download" button above to start the download process.
Once the download is complete, locate the downloaded file in your computer's "Downloads" folder.
Double-click on the downloaded file to run the installer.
Follow the instructions on the installation wizard to complete the installation process.
Once the installation is complete, click on the "Run" button to launch the game.
Enjoy playing "Thrive" on your computer!