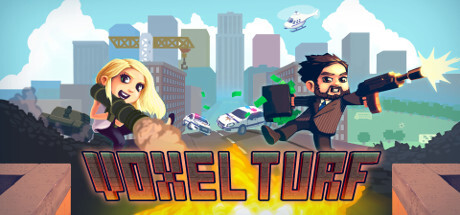 Voxel Turf is a sandbox city-building game developed and published by Snapper The Shark Pty Ltd. The game was first released in 2017 and has gained popularity among gamers who enjoy both city-building and open-world games. It offers players a chance to create their own city on a block-based world while also engaging in various activities such as combat, exploration, and trading.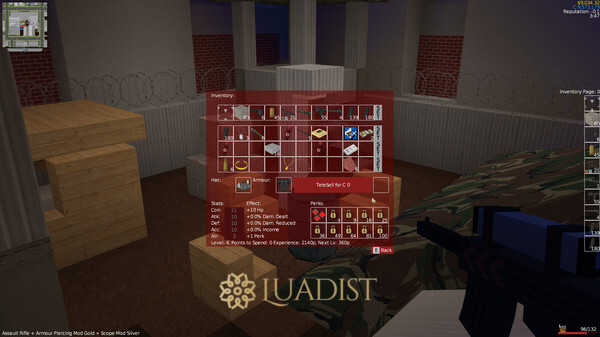 Gameplay
Voxel Turf allows players to take on the role of a mayor and oversee the development of their own city. The game features a large open world that can be freely explored and built upon. The world is made up of blocks, giving it a unique voxel style. Players can create buildings, roads, and other structures, as well as manage resources, trade with other cities, and complete various missions to expand their city and gain wealth and power.
One of the most notable aspects of Voxel Turf is its fully destructible environment. This means that players can demolish buildings, remove roads, and terraform the land to create new areas. The game also features a dynamic day and night cycle, weather system, and a wide variety of vehicles that can be driven around the city.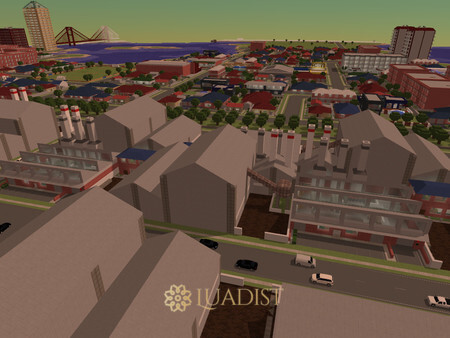 Combat and Warfare
Voxel Turf also offers players a chance to engage in combat and warfare within the game. Players can recruit and command their own army to defend their city or attack other cities. The game features a variety of weapons, including guns, explosives, and even tanks. However, players should be careful when engaging in combat as any damage done to the city will need to be repaired.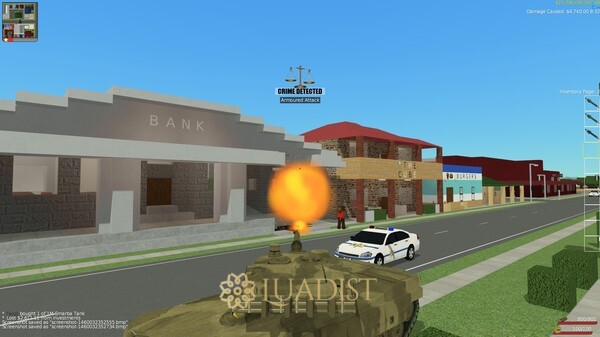 Economy and Trading
In Voxel Turf, players can buy and sell resources, using the in-game currency to trade with other cities. The economy is dynamic, so the prices of resources will fluctuate depending on supply and demand. Players can also set up businesses, manage industry, and tax their citizens to generate more income for their city.
Multiplayer
One of the unique features of Voxel Turf is its multiplayer mode. Players can join a server and collaborate with others to build cities together, or engage in friendly competition and war. The multiplayer mode also allows for player-driven economies, where players can trade resources and form empires with other players.
Modding and Customization
Voxel Turf has a strong modding community, with players able to create custom buildings, weapons, vehicles, and even add new features to the game. This allows for endless possibilities and keeps the game fresh and exciting for players.
Conclusion
Voxel Turf offers a unique blend of city-building, combat, and open-world gameplay that sets it apart from other games in the genre. With its fully destructible environment, dynamic economy, and multiplayer mode, the game offers hours of entertainment for players. So why not grab your hard hat and start building your own city in the world of Voxel Turf?
System Requirements
Minimum:
OS: Windows Vista or Above

Processor: 32/64 bit, Intel I5

Memory: 4 GB RAM

Graphics: Intel HD Graphics 4000

Storage: 500 MB available space
Recommended:
OS: Windows Vista or Above

Processor: 32/64 bit, Intel Core i5 4690 or Above

Memory: 8 GB RAM

Graphics: GTX 770 2GB

Network: Broadband Internet connection

Storage: 500 MB available space

Additional Notes: Any SSD
How to Download
Click on the direct "Download" button link given above. This will initiate the download process.
Once the download is complete, locate the downloaded file on your device.
Right-click on the downloaded file and select "Run as administrator".
Follow the instructions on the installation wizard to complete the installation process.
Once the game is installed, launch it from your desktop or the selected installation location.
Enjoy playing Voxel Turf!