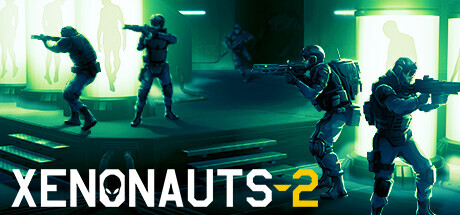 Xenonauts 2 is the highly anticipated sequel to the critically acclaimed turn-based strategy game, Xenonauts. Developed by Goldhawk Interactive, Xenonauts 2 combines the deep and challenging gameplay of its predecessor with modern graphics and gameplay mechanics, creating an immersive and thrilling experience for both new and returning players.
Explore a Cold War alternate reality
Set in an alternate timeline where the Cold War between the United States and Soviet Union never truly ended, Xenonauts 2 puts players in command of a multinational military organization tasked with defending Earth from a mysterious alien threat. As the commander of Xenonauts, players must make strategic decisions on research, resource allocation, and military operations to uncover the truth behind the alien invasion and save humanity from annihilation.
Improved gameplay mechanics
Xenonauts 2 introduces several new gameplay mechanics that enhance the overall experience. The Geoscape, the global map used for managing resources and tracking alien activity, has been revamped with better graphics and more detailed information. The combat system has also been improved, with new cover mechanics, destructible environments, and smarter AI for both enemies and allies.
Manage a diverse and customizable team
Players will have access to a diverse range of soldiers from different nationalities, each with unique strengths and weaknesses. As the commander, it is up to you to assign roles and equipment to each soldier and train them to become the best they can be. The game also offers a deep and customizable base-building system, allowing players to construct facilities and upgrade their equipment to better prepare for the alien threat.
Mod support and community engagement
Xenonauts 2 has been designed with mod support in mind, allowing players to create and share their own custom content, including maps, missions, and entire campaigns. The developers have also promised continued community engagement, listening to feedback and implementing changes and additions based on player suggestions.
Experience the classic X-COM gameplay in a modern setting
Xenonauts 2 pays homage to the classic X-COM series while adding its own spin and modern twist. With challenging gameplay, immersive story, and engaging mechanics, Xenonauts 2 is a must-play for any fan of the turn-based strategy genre.
"Xenonauts 2 captures the essence of classic X-COM and improves upon it with excellent additions and modernization." – IGN
Are you ready to defend Earth against the alien invasion? Xenonauts 2 is now available on Steam and other digital platforms. Join the fight and save humanity today!
Explore an alternate reality in an immersive and engaging story
Experience improved gameplay mechanics and smarter AI
Manage and customize a diverse team of soldiers
Participate in the vibrant modding community
Don't miss out on the highly anticipated sequel – get Xenonauts 2 now and embark on a thrilling journey to save Earth from the alien menace!
System Requirements
Minimum:
Requires a 64-bit processor and operating system

OS: Windows® 10 (64-bit)

Processor: Intel® Core™ i5-4300M / AMD® Athlon™ II X2 250

Memory: 4 GB RAM

Graphics: NVIDIA® GeForce™ GT 630 (2 GB) / AMD® Radeon™ HD 6670 (2 GB) / Intel® HD Graphics 4600

DirectX: Version 11

Storage: 5 GB available space
Recommended:
Requires a 64-bit processor and operating system

OS: Windows® 10 (64-bit)

Processor: Intel® Core™ i5-750 / AMD® Phenom™ II X4 965

Memory: 4 GB RAM

Graphics: NVIDIA® GeForce™ GTX 650 (2 GB) / AMD® Radeon™ HD 7770 (2 GB)

DirectX: Version 11

Storage: 5 GB available space

Additional Notes: 1080p resolution / SSD
How to Download
Click on the Download button link given above.
A pop-up window will appear, asking if you want to Save File or Cancel. Click on Save File to start downloading.
The download process will begin automatically and the progress will be shown in your browser.
Once the download is complete, open the downloaded file by clicking on it or double-clicking if prompted.
A new window will open, asking for your permission to make changes to your device. Click on Yes to continue.
A setup screen will appear with the Terms and Conditions. Read and accept the terms by clicking on the Agree button.
Choose the installation location on your computer and click on Next.
Wait for the installation process to complete. This might take a few minutes.
Once the installation is complete, you will see a screen with the message "Installation Completed". Click on Finish to launch the game.
The game will now open and you can start playing!